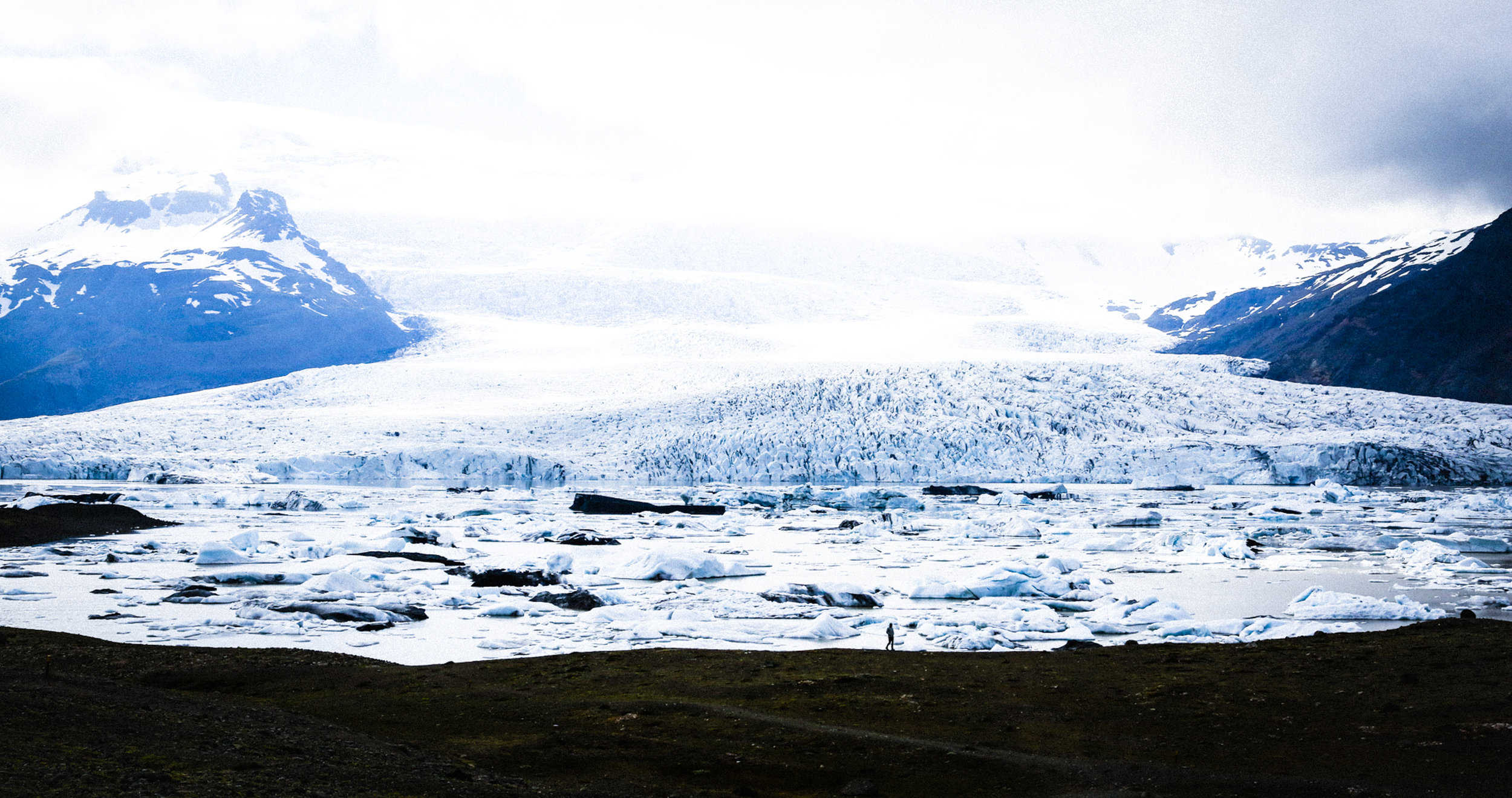 iCeland: vast Valleys of green and ice
Patty and I traveled to Iceland in June of 2016. We began our trip in Reykjavik, only a 4.5 hour flight from JFK. That cost roughly $450 roundtrip. With 22 hours of daylight on our side, we knew the timing would be perfect for our adventure. We had a very simple concept for our itinerary: Rent a car and camp for 4 days all over Iceland, afterwards hit up Secret Solstice a 3 day festival to see Radiohead perform live.
Roadtripping
Iceland is very expensive, so we knew in order to really live on the road we needed to be able to cook meals at anypoint along our journey. There are parts of Iceland where you don't see a human being for a good 30 minutes. Before our trip we made sure we had a jetboil stove, and picked up our propane while upon arrival. To give you an idea a classic cheese burger, fries and soda will cost you about $15-20 USD at their local fast food burger joints. We preferred to get out of the cities and really embrace the best of Iceland.
Camping
Our trusty North Face Triarch 3 , did a superb job, it's the perfect tent for two. It's extremely resilient against high winds and chilly temperatures. The nights we camped it dropped down to about 40°, but we weren't phased at all. Patty and I both have 0° North Face sleeping bags and they kept us extra cozy during these frigid nights. What is also amazing about Iceland is you can literally camp anywhere! We were able to camp out on the Snæfellsnes peninsula, the Black Sand beaches of Vik, on top of a Seljalandsfosswaterfall.
Key landmarks (from east to west)
Snaefellsjoekull National Park, Glanni Waterfall, Glymur, Skógafoss, Geysir, Seljalandsfoss Waterfall, Vik, Jökulsárlón.